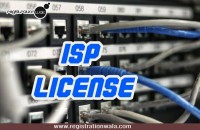 support@registrationwala.com
Business Description
For every business dream, there is a legal barrier that you have to cross to achieve it.
Registrationwala takes your hand, accepts your business dream and employs business consultations to take you over that barrier. Our experts of various domains from Chartered Accountants, Company Secretaries, Lawyers, and IT professionals work in tandem to move give legal shape to your business needs.
When you come to us, we listen to your needs. Then, we think on it legally to come up with the best business consultations. We implement those consultations to provide you services ranging from business incorporation and compliance to business licenses and renewal.
Whatever your license requirement is we provide. Whatever rule they entail, we abide. Based in Delhi, our business consultation services are many. Reach out to us and choose what you need help with.